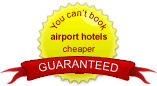 Russ Hill Airport Hotels
Travel back in time with the quaint Russ Hill Airport Hotel - a 19th Century manor house that has been reestablished as a hotel and is conveniently situated near Gatwick Airport. Book your stay with Essential Travel for less and enjoy the homely feel of this hotel.
Great value rooms
Rooms with Parking
Quick Transfers
Family rooms
Instant booking Confirmation
Includes:
Comfortable and affordable Russ Hill accommodation at one of the UK's biggest airports
Room and long term parking packages available for your convenience
You won't find hotel and parking packages cheaper anywhere else*
Port Hotels with Parking:
Back to top
Book Your Family-Friendly Russ Hill Hotel Today
With its domestic feel, this hotel is a fine choice for families, as well as those seeking a warm and embracing hotel experience. Russ Hill offers traditional roast dinners during the weekend, a relaxing Garden Lounge Bar, and traditional decor in its elegant rooms - all for a reasonable price.
This hotel is 5.3 miles from Gatwick Airport and transfers take just 15 minutes, every 45 - 90 minutes. Transfers to the airport will cost £5 per adult and £2.50 per child over 5. Children under the age of 5 get to travel for free. Please note that transfers from the airport to the hotel are free of charge.
For your home away from home, book a Russ Hill room before you travel.
Situated on 9 acres of countryside, Russ Hill is renowned for its English charm at an affordable price. Start your holiday early and book a few nights at Russ Hill to enjoy the lovely surroundings and welcoming atmosphere. Explore the captivating surrounding village of Charlwood and take a refreshing walk around the picturesque hotel gardens to make the most of your stay.
*conditions apply
We offer Russ Hill Hotel with various parking packages, making travelling easier and cheaper for you. When you get a quote, the following parking packages are available:
Russ Hill Hotel With Airparks Parking
On the morning of your departure, you will need to take your car to Airparks car park, 2.5 miles from the hotel. Your car will be parked here at Gatwick Airparks for up to 8 or 15 days. You can then proceed to your terminal on one of the free Airparks buses. Your travels will be stress-free as you simply need to call Airparks upon your return and they will bring the car back to the hotel for you.
Russ Hill Hotel With Maple Manor Meet and Greet Parking
Enjoy the convenience of meet and greet parking where you will be met at your departure terminal and your car will be parked for you. This package includes 8 to 15 days parking at this off site car park. When you arrive back in the UK, your car will be returned to you.
Russ Hill Hotel With On Site Parking
This package allows you to choose your parking spot at the hotel upon arrival. You can park there for 8 to 15 days and any extra days will be charged at £6 a day. Please note that during busy periods, your car may be moved to a secure car park at Maple Manor.
Simple Online Booking
Our consistently updated hotel prices allow you to get quotes for the hotel room you are looking to book. Once you've found the right accommodation to fit your budget and parking needs, book online and start planning your holiday.
Essential Travel Reviews
Essential Travel has been rated 85% by 1551 reviews.